Last week was a short week for me. I was at home with my sniffly son (he's fine now). Thank you to Danny and Sophie for saving the day!
We read The Cracked Pot – An Indian Story. It was interesting to hear connections to similar stories from other cultures. We explored what a fable, or moral story, is. There's always one or two students in each class that can teach us what a fable is, and why it makes it a special kind of story. We found definitions for "flaw" and "blessing". We shared the "lesson" or "moral" we took from The Cracked Pot. All different perspectives make for diverse learning!
Read the story here, and reflect for yourself!
Next week, we will be reading Spring and Autumn – A Japanese Story. We will connect it to non-fiction about the seasons, as well as origin stories explaining the change in seasons from a mythical perspective (Persephone, for example). We will also highlight non-fiction and fiction focusing on Japan and Japanese culture. We are looking forward to another week of expanding our horizon!
With a steady stream of new books coming in every week, it is easy to forget the already amazing books we have in our library collection. This is why our displays highlight some of these books. Displays are an invitation to borrow (and read!) the books. We happily replenish the displays.
We now have Storytime magazine in our library, ready to be checked out (and read during the library lessons if they have a red REF(ERENCE) sticker on them). You can access the latest issue by clicking here. Happy Reading Aloud!
We've had some very enthusiastic PYP 1 authors this year in our library. They've written and illustrated their own books, which are now (finally, sorry it took so long!) available in the library! Please note that the Story Box Library is an already existing Australian organization that brings stories to children through their storytellers. Our apologies for having used their logo and name!
Like we said, it's always Children's Book Week somewhere! Next week, students, teachers, and librarians all over the United States will be celebrating reading as a superpower! Check out this link for tons of fun activities, virtual story times and other great resources. Click here for some great Reading is a Superpower bookmarks, and learn about the fantastic illustrators who made them.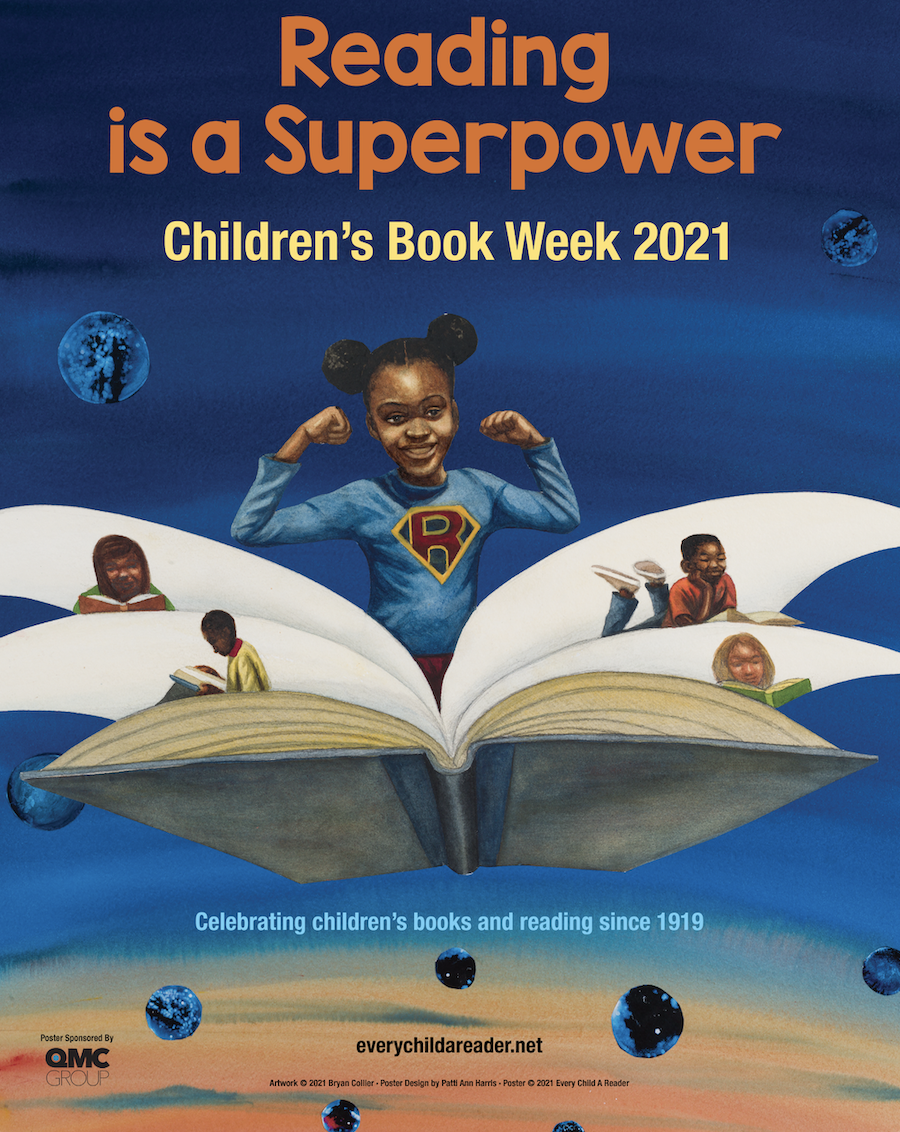 And on that happy, superpower note – we will conclude this blog post.
Have a wonderful week!
Yours,
Sophie & Fleur